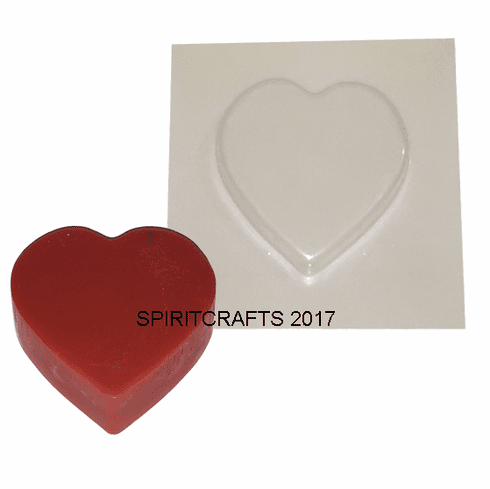 TRADITIONAL HEART
SOAP / CANDLE MOLD
SINGLE WELL (3" x 1"
DEEP)
Product Description
This single well plastic soap or candle mold produces a traditional style, straight walled heart that works great as a soap or small candle. The finished produce measures approximately 3" in diameter and about 1" tall. Finished soap or wax weight is about 3.5 ounces. If using as a candle mold, we recommend piercing the finished casting with a wick threader as a means of wicking.

BULK PRICE! BUY FIVE OR MORE AND ONLY $2.49 EACH!

WHOLESALE PRICE! BUY TEN OR MORE AND PAY ONLY $1.99 EACH!

WANT TO BUY IN LARGER, COMMERCIAL QUANTITIES? CONTACT US BY PHONE OR EMAIL FOR PRICING!