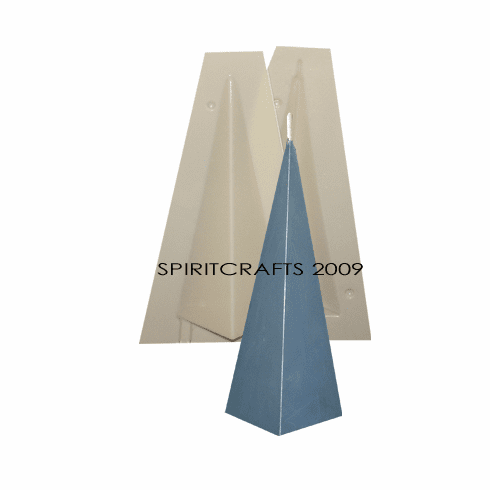 TALL PYRAMID PLASTIC CANDLE MOLD (9" HT , 14 oz)
Product Description
This two piece plastic candle making mold produces approximately 9" tall pyramid shaped candles that have a finished wax weight of approximately 14 ounces. This mold produces a four sided pyramid candle. Includes wick and instructions. Clamps and stand, if needed, must be purchased separately.

BULK PRICE! BUY FIVE OR MORE AND ONLY $6.99 EACH!

WHOLESALE PRICE! BUY TEN OR MORE AND PAY ONLY $6.49 EACH!

WANT TO BUY IN LARGER, COMMERCIAL QUANTITIES? CONTACT US BY PHONE OR EMAIL FOR PRICING!