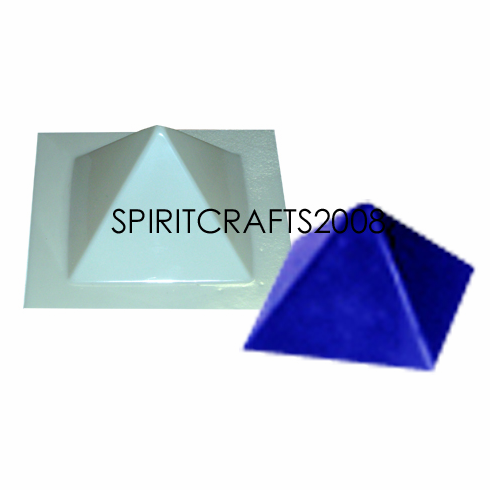 PYRAMID CANDLE / SOAP MOLD, SINGLE WELL (3" x 2")
Product Description
This one piece plastic candle and soap making mold produces approximately 3" diameter by 2" tall pyramid shaped candles or soaps. Seamless one piece design. Includes wick and instructions, if requested.

BULK PRICE! BUY FIVE OR MORE AND ONLY $2.49 EACH!

WHOLESALE PRICE! BUY TEN OR MORE AND PAY ONLY $1.99 EACH!

WANT TO BUY IN LARGER, COMMERCIAL QUANTITIES? CONTACT US BY PHONE OR EMAIL FOR PRICING!