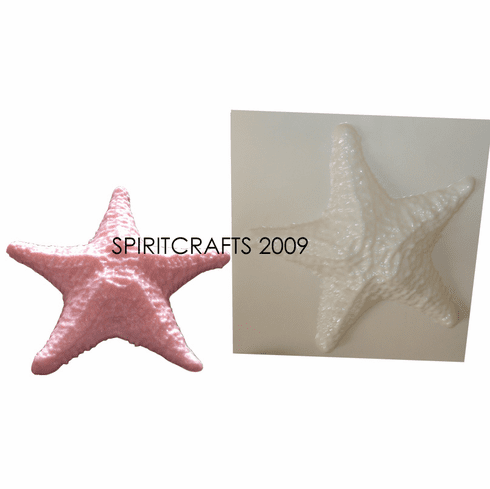 FLAT STARFISH
CANDLE MAKING MOLD
(8" WIDE, 7 oz)
Product Description
Our standing starfish has long been one of our most popular seaside molds. We had many requests for a flat starfish mold in our candle mold plastic so here you all go! This mold produces approximately 8" wide and 1.25" deep starfish candles that have a finished wax weight of 7 ounces. Can be pierced with a wick threader and wicked after pouring. Sample wick included. Mold clamps are not needed and wick threaders are available seperately.

Plastic candle making molds include wick and instructions. Mold clamps and mold stand must be purchased separately.

BULK PRICE! BUY FIVE OR MORE AND ONLY $4.49 EACH!

WHOLESALE PRICE! BUY TEN OR MORE AND PAY ONLY $3.99 EACH!

WANT TO BUY IN LARGER, COMMERCIAL QUANTITIES? CONTACT US BY PHONE OR EMAIL FOR PRICING!