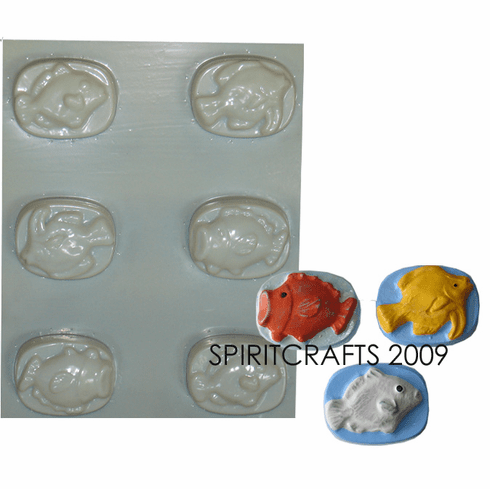 FISHERMANS SOAP MOLD, 6 WELL (3 STYLE)
Product Description
This six well plastic soap making mold produces three different styles of fish themed soap bars. Each soap weighs approximately 3 ounces and the deepest soap measures approximately 1 1/8" deep. Six well, two of each style.

BULK PRICE! BUY FIVE OR MORE AND ONLY $3.49 EACH!

WHOLESALE PRICE! BUY TEN OR MORE AND PAY ONLY $2.99 EACH!

WANT TO BUY IN LARGER, COMMERCIAL QUANTITIES? CONTACT US BY PHONE OR EMAIL FOR PRICING!